New National Roles
Welcome Devorah Goldson – Merakezet Tochniot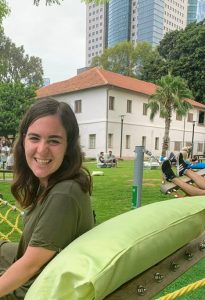 Hello! My name is Devorah Goldson, originally from St. Louis, MO. I was even there when the Snif was just starting. I moved to Israel right after high school, and 5 years later – after national service, completing Bar Ilan University, and 2 summers on Mach Hach Ba'Aretz, I found myself back in America working for Bnei Akiva of US and Canada! I am the Merakezet Tochniot, in charge of all programming, shabbatonim, logistics and behind the scenes work for Bnei Akiva fun. I also do local, regional and national events, working with our incredible bogrim, shlichim and helping the snifim with ideas they may have and want to implement!
So excited for an incredible year in Bnei Akiva!
Welcome Talya Saban – Mazkira Artzi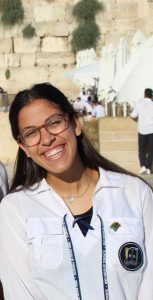 Hi! My name is Talya Saban- originally from Toronto, Canada! I spent a year in Midreshet Harova after I graduated high school, and for the past 2 years I have been in Yeshiva University studying Psychology and Management. I spent majority of my summers in Moshava Ennismore and most recently on Mach Hach BaAretz as a Rosh Bus. I've been involved in Bnei Akiva since my first Snif in Grade 3 and I'm so excited to be working as the new Mazkira Artzi this upcoming year! As the new Mazkira, I am in charge of hiring, training and working with the Hanalah Arzit (Ideological Board) this year! Our job is to run Shabbatons and work with each Galil to make sure that they are reaching their fullest potential. I am so excited to work with you all and looking forward to an incredible year!