New Israel-Based Roles
WELCOME RABBI DAN KATZ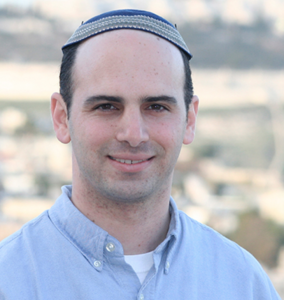 Yeshivat Torah V'Avodah/Chovat HaTalmidim (YTVA/Chovat) is thrilled to announce the appointment of Rabbi Dan Katz as Director.
Rav Dan is exceptionally qualified for this position, having served as Director of Bnei Akiva's amazing Mach Hach BaAretz touring program for the past eight years, and as a Rebbe and Alumni Coordinator at Yeshivat HaKotel for the past fourteen years. He has spent many summers as part of the leadership team at Camp Moshava, Indian Orchard, and was an active member of Bnei Akiva of New York before coming on Aliyah fourteen years ago. Rav Dan holds a bachelor's degree in psychology from Columbia University, a masters in Jewish Education from Yeshiva University's Azrieli Graduate School of Education and Semicha from Yeshiva University. 
Rav Dan has worked with thousands of teens, young adults and parents over the course of his career. He is consistently recognized as an extremely talented educator, always respectful of each and every person with whom he deals and perpetually calm and level-headed. The YTVA/Chovat administration is confident that his unique talents will bring a fantastic new vibe to the beit-midrash, and that his professionalism and dynamic personality will add immeasurably to the YTVA/Chovat experience. 
*Special message to rising tenth graders and their parents–  do not worry, Rav Dan will continue to serve as Director of Mach Hach BaAretz. Bnei Akiva is incredibly lucky to now have him at the helm of two programs instead of one!*
WELCOME RAFI ENGELHART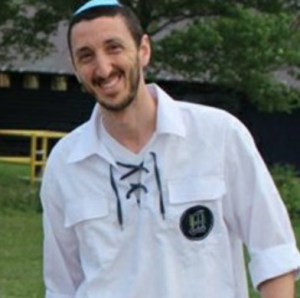 Bnei Akiva of the US & Canada, Yeshivat Torah V'Avodah/Chovat HaTalmidim and Mach Hach BaAretz is excited to welcome Rafi Engelhart to their growing teams! Rafi spent the last few years with his family as a Bnei Akiva shaliach in Houston, TX.
Rafi will be joining Bnei Akiva US & Canada as the Experiential Educational Director for both YTVA and Mach Hach, as well as lead Bnei Akiva's Israel Initiatives such as the successful Tochnit Tzion and Tochnit Nissan programs. From staff training to recruitment, marketing, teaching and everything in between Rafi will be using his wide range of talents to support current and new national projects.