Three times during the summer we bring all of Mach Hach together!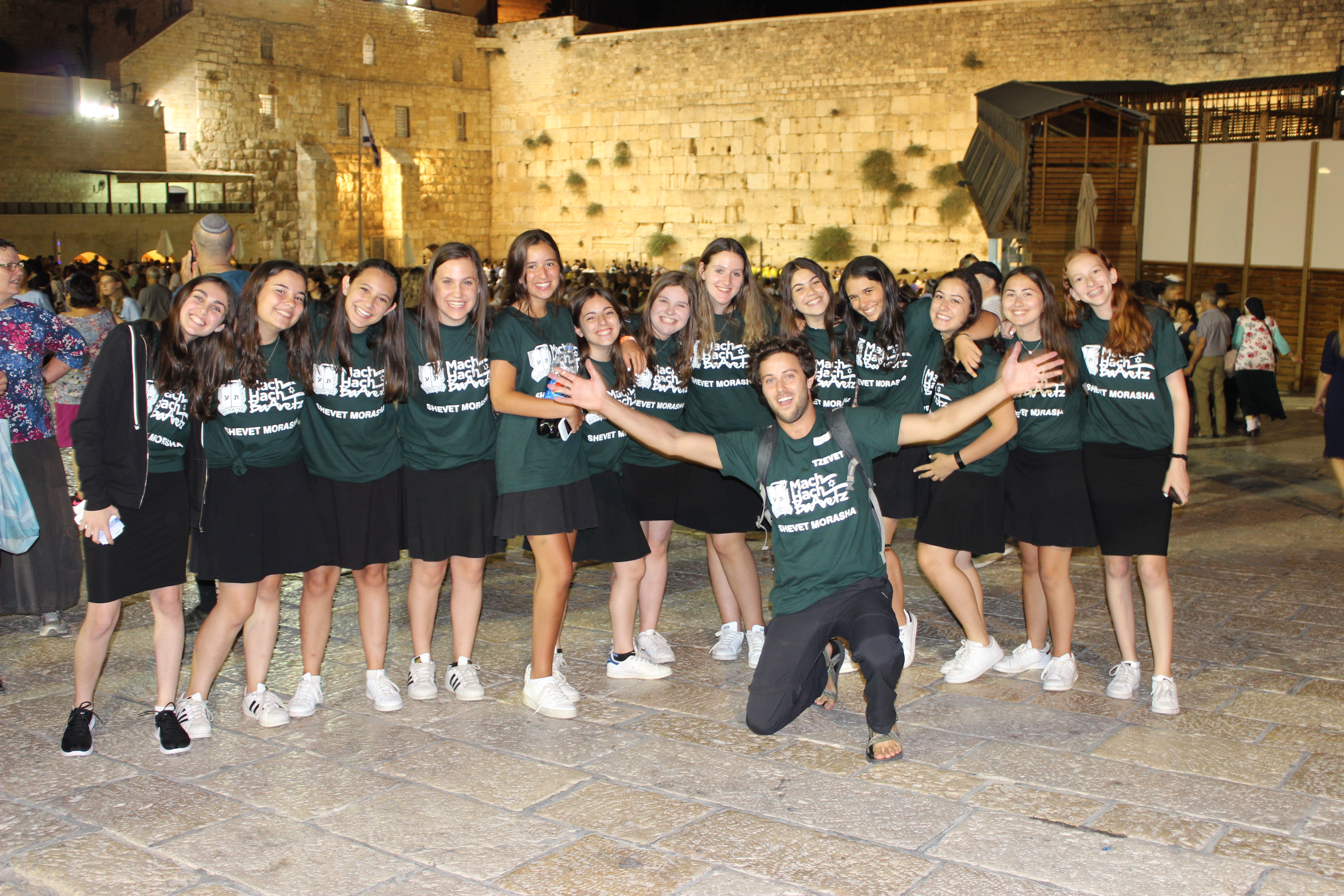 Imagine the excitement of arriving in Israel with a few hundred other participants your age!  Some faces are familiar, while others new.  All have joined together for this once in a lifetime experience.
On the first night of Mach Hach, we bring everyone together for an opening program in the Old City.  Everyone is wearing the same Mach Hach T-shirt but each bus with it's own color.  After dinner together in the Old City and some brief introductory remarks from our Director, Dan Katz, everyone joins at the Kotel plaza for our opening ceremony.  It is truly a meaningful moment when over 300 campers and staff lined up in a literal rainbow (thanks to our T-shirts) are facing the Kotel and singing the national anthem of the Jewish State, Hatikva.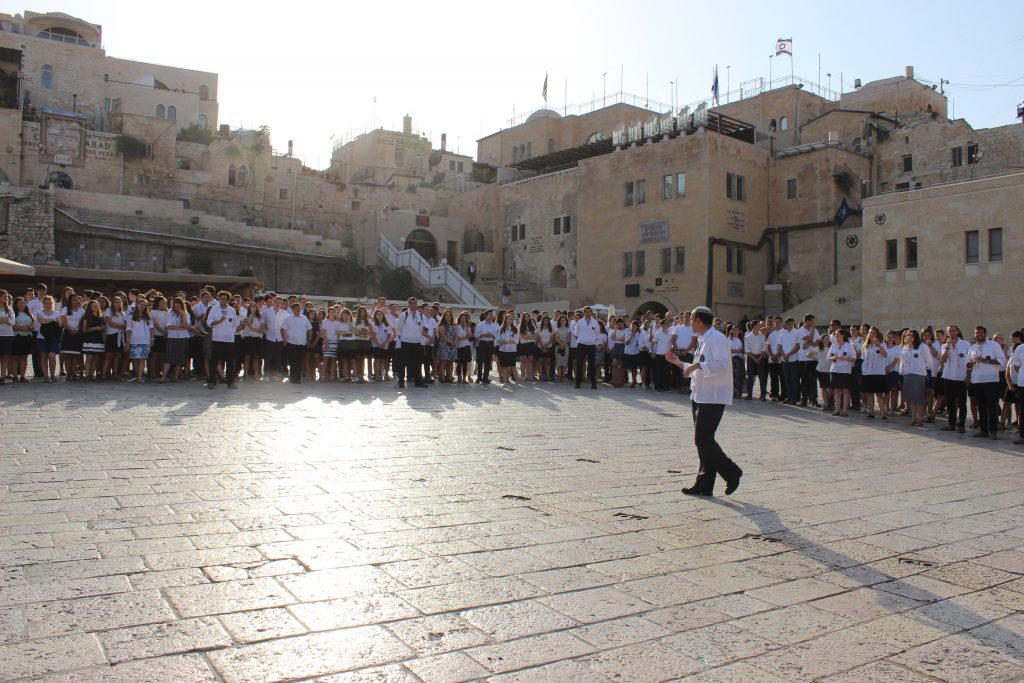 Usually, on Shabbatot, each bus is in its own youth hostel running its own program.  However, for one energy-filled and inspirational Shabbat in Jerusalem, we bring everyone together.  
Friday
 afternoon, we bus into the Old City.  Following a Mifkad, we join together for Kabbalat Shabbat at the Kotel.  There is nothing quite like bringing in Shabbat in this unique and spiritual setting, surrounded by Jews from around the world.
The rest of Shabbat is spent in Kiryat Moriah where we have meaningful Tefillot, song-filled meals and discussions about the significance and complexities of Jerusalem.  Shabbat closes with slow shira at the Tayelet, a beautiful panoramic outlook of Jerusalem.  As the golden reflection of the setting sun transitions into the night's lights of Jerusalem, we join together as a group for this very special moment.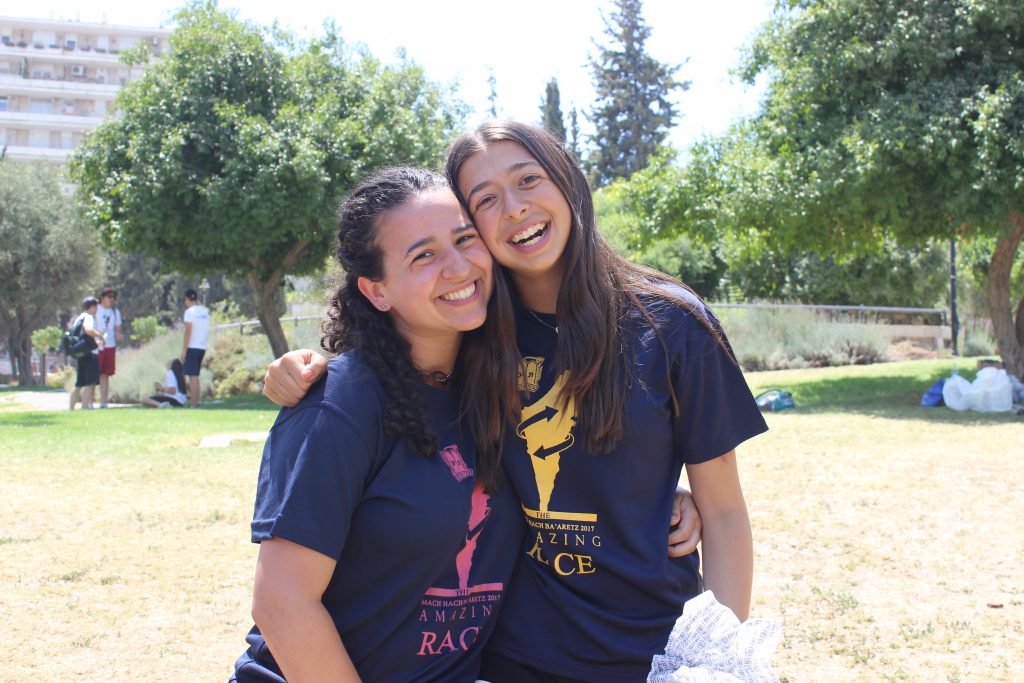 At the end of summer, We close the night with a banquet.  After dinner, we join together for thank yous, a slideshow, some parting words and an amazing concert.  What a way to cap off this most incredible summer!